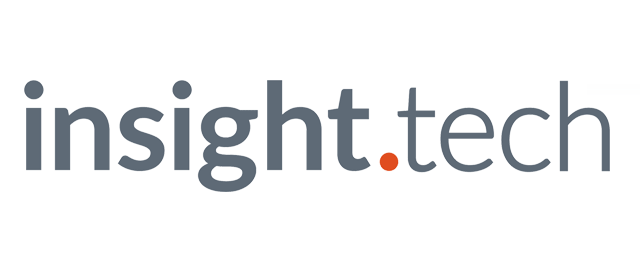 Abban a megtiszteltetésben részesült a Szerver.Hu (vagyis a Real.Com-94 Informatikai Kft.), hogy megkereste az insight.tech IT magazin egy OEM szerverépítői cikk megírása kapcsán. Miért nem tud akárki szervert építeni? – kiderül a cikkből!


Az interjú kérdéseket és válaszokat az eredeti angol nyelven adjuk közre:
1. What is "Intel Server" and how is different from the "brand servers"?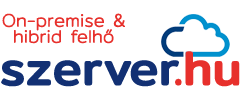 At Szerver.Hu we build and sell Intel custom servers, plus Intel and AMD Pro Workstations.
Not everyone knows that you can build a full-fledged server almost exclusively from Intel server parts. Intel tower enclosure (chassis) and Intel motherboard, or Intel barebone for 1U/2U rack system, plus Intel Xeon processor(s) and Intel peripherals: Intel SSDs, Intel RAID and network controllers, Intel remote management. Almost only the memory modules and HDDs, which are not made by Intel, must come from other manufacturers. And these OEM built server's performance & reliability can be the same as the "brand" servers like DELL, HPE, Lenovo, Fujitsu, etc. The Intel's firmware development and the warranty parts supply is same well developed like for the "brand" servers. We just add the supporting services like configuring, building, and installing our servers plus add after sales upgrade and warranty support.

2. How do data center/server needs differ for small businesses compared to large enterprises?
Some smaller companies and offices are just starting to use their first dedicated server infrastructure. These mostly locally based companies are mostly looking for a compact, quiet and stylish system that can be placed on a desk or counter or in the corner – e.g. an Intel microserver that offers just the right amount of performance, low power consumption and especially low noise and is easy to use and maintain.
However, most businesses have higher demands on their server infrastructure. This should provide the widest possible range of configuration options and a versatile design to ensure optimal performance for multi-application workloads and scenarios.
Last but not least, of course, there are institutions – mostly large ones – that have very high availability and reliability requirements and very high-performance demands, for example for real-time analytics within a single system, or cluster.
3. What are the complications businesses face when trying to build their own servers?
The ever-changing server infrastructure generations. You need to be up to speed with the latest technology almost day to day, to know the new standards and compatibility of the newer server component generations. A new CPUs such as Intel Xeon Scalable, and now its 2nd and 3rd generations, brings new and even newer technologies. It has become commonplace to equip servers with huge capacity NVMe PCIe SSDs, Optane memory and TPM 2.0 modules and we are already preparing for next generations to require DDR5 memory. Almost nothing is backwards compatible.
4. Do you have any case studies or customers you can provide: What were the challenges and how was Szerver.Hu able to address those?
Nowadays, servers are an important factor for every company regardless of the size ranges and industries. But it is often difficult to even know which server is the right one for the individual needs. Many times, our customers ask us to help choosing the right server configuration. Our website offers configurators for all servers to easily check the expected price vs. the budget.
In some requests for quotes it's quite visible that the person asked for the RFQ is not an expert. We always offer a free consultation to understand the current IT environment, the used software and the real needs to help choosing and configuring the right server(s).
There is no single server solution to meet all these needs. That is exactly why we offer a broad server portfolio consisting of expandable tower servers for remote and branch offices, versatile rack-mount servers, density-optimized multi-node servers as well as mission-critical Azure Stack HCI Intel Select Solutions.
5. Tell me about Szerver.Hu and how you can help businesses build a configured server.
As an Intel Server Integrator and Intel Gold Partner with fifteen years of experience, we offer special solutions for server purchases by SMEs and large enterprises.
Based on our own experience of running servers, we can advise on the right configuration for the upcoming needs and future performance improvements. We offer the same On-site Support as the "brand" servers after we sell them, whether it's a potential warranty issue or a future upgrade or performance boost.
Alongside performance, the most important requirements are fault tolerance and reliability. As a result, the servers we build are built using only enterprise grade hardware components and parts as a guarantee of quality. We do not select desktop, or less-reliable components just because the price. This is the reason for the surprisingly low number of warranty-related issues, and we can easily handle the 3-5-years warranty on all of our servers.
6. What is the advantage of using on-premises servers as opposed to moving to the cloud?
Think of a small or medium-sized engineering office or graphic design studio, where the creative staff can access professional software running on thin clients or less powerful workstations powered by the on-prem application server. They often work together on the same files, or images and model databases, and want to access all of this remotely from home as well. They want to take care of the security of their data, but they don't want to wait for huge files to be downloaded and uploaded in their daily work, so they don't want to move everything to the cloud. This is a typical example where a hybrid cloud solution can be the optimal IT infrastructure.
Another example: a website hosted in the public cloud can be connected to a highly secure database hosted in the private cloud (locally, on-prem).
A hybrid cloud is a combination of private cloud and public cloud, where all applications can run in the most convenient location. So, ether on-prem, or connecting local server(s) to the cloud.
On-premises data storage may also be required if you have data that you cannot store in the cloud for legal and/or privacy reasons. For example, you may have data that cannot be made publicly available due to legal regulations (e.g. health data), which therefore needs to be stored in a private datacenter. Or you may have old legacy applications running on older hardware that cannot be upgraded. In this case, the old system can still be run locally, but it can be connected to the public cloud for authentication and storage.
7. What does a hybrid cloud strategy look like with the help of Szerver.Hu servers?
The key word: Azure Stack HCI and Intel Select Solutions.
Azure Stack HCI is Microsoft's native hybrid cloud solution for customers who run Windows/Linux virtual machines or Kubernetes on-premises and want to easily extend it with Azure hybrid features such as Azure Backup, Azure Site Recovery, Azure Security Center, or Azure Monitoring. We offer a validated solution: pre-configured Intel server cluster with preinstalled Azure Stack HCI software.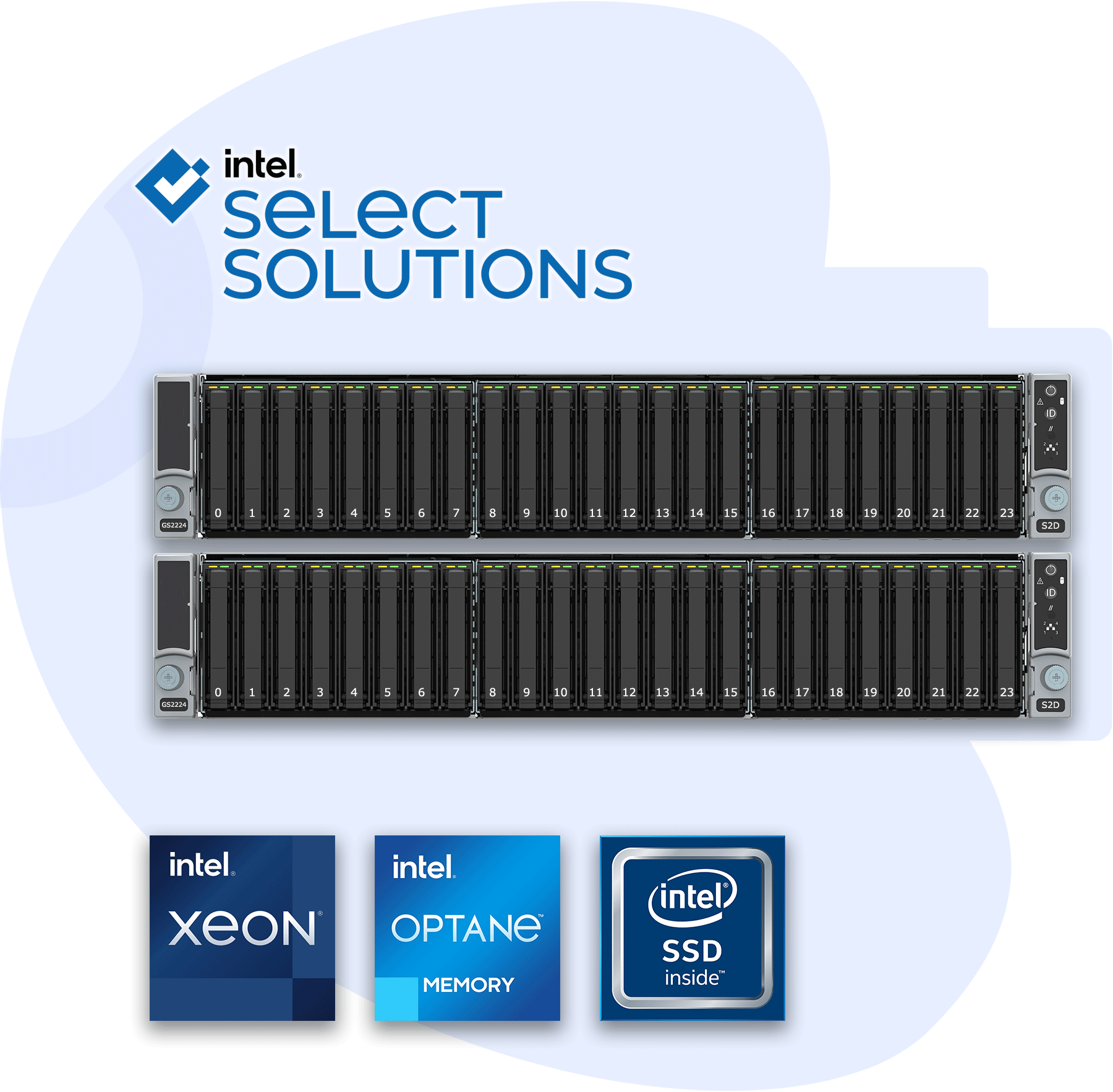 Start small, with just two servers!
Azure Stack HCI provides native fault tolerance, disaster recovery and automatic virtual machine failover, whether locally or between sites or cities, thanks to its hyper-converged infrastructure (this is HCI) with as few as two nodes (two physical servers). So, the greatest thing, this fault tolerance solution is available and affordable now for small companies as well.
8. How do you help support and maintain servers after an installation?
We keep in touch with our customers not only during the installation phase but for the entire lifetime period of our sold servers. Many times, the customers want expansions, upgrades, scale-ups and we have the luxury to choose non-branded enterprise components. Let me tell you an example: the customer wants NVMe SSD capacity upgrade. For brand servers you need to choose – and maybe wait for months – branded components. But we can choose other manufacturers enterprise-grade components too. And therefore, we can provide to upgrades within days.
It is very telling that a significant proportion of our new server and workstation orders come from returning customers.
9. What type of Intel technology from both a hardware and software perspective are you using in your servers, and what has been the value of that?
The most common is Intel Xeon CPUs. All our Intel servers and workstations are built with Xeon's for decades now. Always the newest Xeon CPU generations. 2nd and 3rd Gen Intel Xeon Scalable Processors for datacenters, Intel Xeon E CPUs for entry level servers and Xeon W CPUs for workstations.
And it brings the new technologies like Intel Optane persistent memory, Intel Optane SSDs and Intel QLC 3D NAND SSDs. Intel Optane technology is ideal for handling "working data": data that needs to be close to the CPU for rapid access. Intel Rapid Storage Technology Enterprise used for RAID solutions.
Thank you!